Free shipping on all Etsy orders
All of the pendants offered here were lovingly made by me in my home in South Texas. There is a wide range of materials and designs to suit any taste. Whether for yourself, or as a gift, these pendants are sure to please.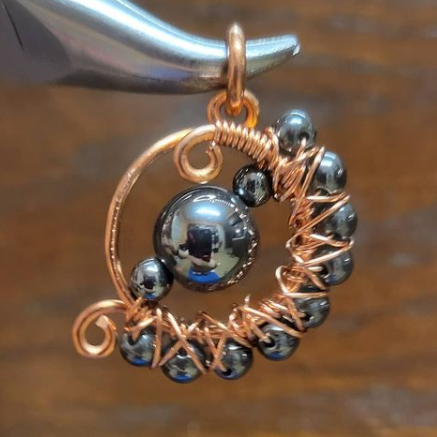 I started to play with wire wrapping in early 2015. They were meant to supplement my art prints, which was all I was currently selling. As time passed the jewelry became so popular that it became the main attraction and my prints fell by the wayside. Over the years I have dabbled in different forms of jewelry: chainmaille, fused glass, acrylic pour, and most recently with 3d printing.
My main love is still the wire wrapped pendants. Most of the pendants I make are raw copper but I have started to offer a few pieces in sterling silver.
Wire Wrapped
3d Printed
Facebook | Instagram | Twitter
Last Updated on February 15, 2023 by The Cat Mechanic